South Florida Grease Trap Pump Out Services
Ace Engineering Inc. is an environmental company located in Miami, Florida. We have been serving South Florida for over 10 years while building a lasting impression in the industry of superior service, efficient technicians and of course our reliable emergency after-hours service.
Our service includes pump outs of commercial grease traps for some of the largest and most prestigious restaurants, supermarket chains, coffee shops and bakeries in South Florida. Our technicians are highly trained to anticipate any potential problems saving you time and cutting unnecessary operating expenses.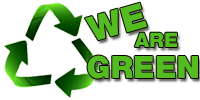 Ace Engineering, Inc. has gone green by collecting used cooking oil and recycling it for by-products such as animal feed, cosmetics and bio-diesel fuel.


Drain Cleaning In South Florida
After time, gunk and grime can slowly build up in your drains. When this happens your sink, shower, bath, and any other drain outlet slowly gets worse and worse until they are eventually clogged. Luckily there are certain services designed to come in and clean out your plumbing system so that you water will flow freely and easily like it should at all times. There are many reasons to look into a South Florida drain cleaning service. Not only to benefit you but the environment as well. Most drain cleaning services are very cost effective as well as beneficial in many ways.
Benefits Of Using Ace Engineering
Serving South Florida for over 10 years!
Competitive Pricing
No Monthly Contract Necessary
Highly Trained & Experienced
FREE Estimates
24 Hour Emergency Service
Courteous Technicians
Environmental Friendly Company
Preventive Maintenance Program
No Headaches of Unwanted Overflows or Odor
Complementary Hydro-jetting and Pressure Wash with a 1-year service agreement
at 1st Appointment
Recent Articles
While you may not think a lot about tasks like storm drain repairs, you can bet the average established Miami […]

Understanding the Benefits of Hydrojet Drain Cleaning You have lots of choices when it comes to cleaning and caring for […]
If you are looking for a grease trap pump out service then please call 305-260-9955 in Miami-Dade County or 954-565-9825 in Broward county or simply complete our online request form.