Pembroke Pines Drain Cleaning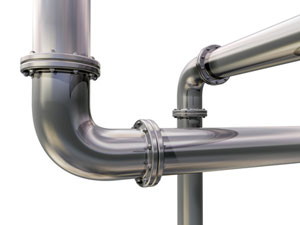 At Ace Egineering Inc, our business is to keep you in business and we pride ourselves in doing this for the last 10 years. We pride ourselves in working with our South Florida customers; in fact, we offer automatic frequency pump outs where we come to you before the need arises. We work hand in hand with our customers and save you the time to call us or the headache of an overflow or an odor!
We truly believe in the service that we offer and we are very interested in introducing you to our excellent service that will truly amaze you. We even offer a complementary hydro-jetting and pressure wash at the first appointment of a 1-year service agreement.
Ace Engineering, Inc. - Pembroke Pines Drain Cleaning
One reason to look into hiring a South Florida drain cleaning service is because they are able to free up your drains in the most eco friendly way. A lot of times when a drain is clogged the South Florida homeowner takes it upon themselves to fix it. All different types of corrosive and damaging liquid and materials are flowed down the drain. All these liquids and materials can be extremely detrimental to the environment. A professional South Florida drain cleaning service is able to come in and fix your drain problem in the most eco friendly way possible. Protecting your home as well as the environment.
Pembroke Pines Grease Traps
South Florida grease traps are devices that are built into your plumbing system that keep grease, fat, oil, wax or other debris from making it's way into the sewer system.  These types of substances can cause blockages in the system, which cause backups and overflows. This is why grease traps are required in commercial establishments such as restauraunts.
South Florida grease traps are designed to separate grease from wastewater so that it can be removed before it enters the sewer system.  All restaurants, caterers, school cafeterias and other commercial cooking facilities must, by law, avoid discharging grease into the municipal sewer system.  In order to function properly grease traps must be pumped and cleaned on a regularly scheduled basis.
Grease Trap Installation & Repair
Grease Trap Cleaning
Grease Trap Service
Cleaning Grease Traps
Grease Trap Cleaners
Grease Trap Pumping
Grease Trap Maintenance
Grease Trap
Grease Trap Cleaner
Septic Pump Outs
Pembroke Pines Hydro Jet Cleaning
South Florida hydro Jet drain cleaning is an extremely affective service that is used when you have a sewer drain that is clogged. Homes, apartment complexes and especially restaurants benefit from this extremely affective drain cleaning solution.
Over time your sewer line and drains, like the kitchen sink drain, build up debris that settles in the drain creating sludge like substance that stays in the drain for good.
If you are looking for a grease trap pump out service then please call 305-260-9955 in Miami-Dade County or 954-565-9825 in Broward county or simply complete our online request form.