Storm Drain Cleaning In South Florida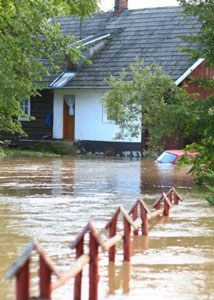 It is essential that a South Florida storm drain should be working properly at full efficiency all the time. In the event of a storm, if the drain is cannot channel the accumulated water in a proper manner, it might pose some problems to the surrounding area. The inproper flow of storm drains may result in a flood that could lead to the damage of the building. The damage, mostly affecting its structure might cost you heavily. Hence the drain has to clear the water from time to time. For this to happen, one has to ensure that the drain remains clean always.
The process of cleaning these drains is a task that is best left to the professionals. Your South Florida storm drain cleaning experts have the training and experience to do the job right. They can remove and build up or debris that impedes the flow of storm water through the drains. This alleviates the issue of flooding or property damage.
If your storm drains become clogged, call your South Florida storm drain cleaning experts today!
Our South Florida Storm Drain Cleaning Offers These Detailed Services
Storm Drains
Storm Drain
Sewers
Storm Water Drain
Storm Drain Grates
Storm Water Drains
Catch Basin
Storm Drain Covers
Fernco Storm Drain
Storm Drainage
Storm Drain Pipe
Storm Drains Pollution
Recent Storm Drain Articles
Why South Florida Should Hire Us For Their Storm Drain Cleaning
Storm drain blockages can trigger damage to property, affect your budget and daily lives. If this happens, you need to call a professional drain cleaner. South Florida storm drain cleaners have access to tools that could help them assess the situation and to get them through the problem area with ease. Being their area of expertise, professional plumbers can tell what method or solution should be done to fix the problem. Modern tools are used to unblock storm water drains, pipes and sewers that are environmentally safe. Closed circuit television helps the plumber to find the cause of the blockage successfully. Hydro jet can help flush the blockage with its high pressure water - pushing unwanted debris with water under great force. A plumbing electric eel scrapes and chew up the objects blocking the pipes and sewers. Air driers and suction cups are used to expel excess water from your drains and sinks. Damaged tiles after the pipes have been fixed will be replaced with new ones.
If you are looking for Storm Drain Cleaning In South Florida then please call 305-260-9955 in Miami-Dade County or 954-565-9825 in Broward county or simply complete our online request form.