South Florida Hydro Jet Cleaning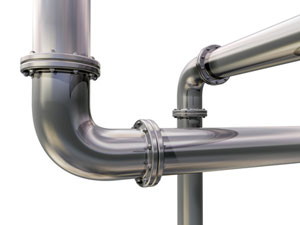 South Florida Hydro Jet Drain Cleaning is an extremely effective service that is used when you have a sewer drain that is clogged. Homes, apartment complexes and especially restaurants benefit from this extremely effective drain cleaning solution.
Over time your sewer line and drains, like the kitchen sink drain, build up debris that settles in the drain creating sludge like substance that stays in the drain for good.
An electric cable machine does not usually remove this debris build up. You've called a plumber before. They have snaked the drain with their cable machine and the same clogged drain returns within the same month or 6 months later. The reason being in many cases is the cause of the drain problem has not been removed, so in time the build up process continues to create the same problem.
What a hydro Jet does is it removes all the debris that has built up in the drain over time, some times over many months and in some cases after many years of use.
Our South Florida Hydro Jet Cleaning Offers These Detailed Services
Hydro Jet Cleaning
Hydro Jet Drain Cleaning
Water Jet Cleaning
Water Jet Sewer
Cleaning, Hydro Jetting
Hydro Jet, Drain
Cleaning, South Florida
Hydro Jet, Hydrojet
Cleaning, Drain Service
Drain Cleaning Service
Drain Cleaning Machine
Septic Pump Outs
We Provide Hydro Jet Cleaning In The Following Areas:
Broward County - Parkland, FL | Coconut Creek, FL | Deerfield Beach, FL | Coral Springs, FL | Margate, FL | Pompano Beach, FL | Lighthouse Point, FL | Hillsboro Beach, FL | Tamarac, FL | North Lauderdale, FL | Lauderdale|by|the|Sea, FL | Village of Sea Ranch Lakes, FL | Oakland Park, FL | Wilton Manors, FL | Village of Lazy Lake, FL | Fort Lauderdale, FL | Lauderdale Lakes, FL | Lauderhill, FL | Sunrise, FL | Plantation, FL | Weston, FL | Davie, FL | Dania Beach, FL | Hollywood, FL | Southwest Ranches, FL | Cooper City, FL | Pembroke Pines, FL | West Park, FL | Pembroke Park, FL | Hallandale Beach, FL
Why South Florida Should Hire Us For Their Hydro Jet Cleaning
A typical South Florida home that has sewer clogs will benefit because not only does the hydro jet remove debris it also removes tree roots that have grown into the sewer line.
An apartment building usually has the same problem as a home but due to the extra volume more debris can build up and also grease cause also greatly impact the sewer line cause floods in the garage.
Restaurants especially need South Florida hydro jet drain cleaning. Grease can build up very quickly in restaurants, in some restaurants as fast as 3 months a sewer line can become impacted with grease causing the bar area to flood and the floor drains in the bathrooms to over flow with sewer water.
South Florida hydro jet drain cleaning is the only solution when it comes to grease blockages.
If you are looking for South Florida Hydro Jet Cleaning then please call 305-260-9955 in Miami-Dade County or 954-565-9825 in Broward county or simply complete our online request form.