Drain Cleaning In South Florida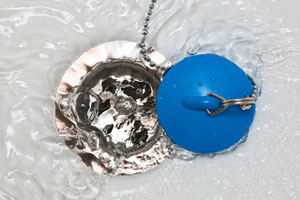 Over time, gunk and grime can slowly build up in your drains of you South Florida home. When this happens your sink, shower, bath, and any other drain outlet developes more, and more build up until they are eventually clogged. Luckily there are certain services designed to come in and clean out your plumbing system so that you water will flow freely and easily like it should at all times. There are many reasons to look into a drain cleaning service. Not only to benefit you but the environment as well. Most drain cleaning services are very cost effective as well as beneficial in many ways.
One reason to look into hiring a South Florida drain cleaning service is because they are able to free up your drains in the most eco friendly way. A lot of times when a drain is clogged the homeowner takes it upon themselves to fix it. All different types of corrosive and damaging liquid and materials are flowed down the drain. All these liquids and materials can be extremely detrimental to the environment. A professional drain cleaning service is able to come in and fix your drain problem in the most eco friendly way possible. Protecting your home as well as the environment.
Another reason to look into hiring a professional South Florida drain cleaning service is because many times, the drain must be disassembled to fix the problem. And while in some cases this can be a very simple fix, the average person cannot successful handle the task. It is extremely cost effective to hire a professional. The problem can easily get out of hand and quickly get beyond the general level of expertise. Leaving you too hire a drain cleaning service to fix the problem that was created as well as the original problem. Hiring professionals are always cost effective and convenient.
Our South Florida Drain Cleaning Offers These Detailed Services
Drain Cleaning
Drain Cleaning Machines
Drain Cleaning Equipment
Drain Cleaning Service
Sewer Drain Cleaning
Drain Cleaning Tools
Storm Drain Cleaning
Drain Cleaning Services
Septic Pump Outs
Sewer and Drain Cleaning
Drain Cleaning South Florida
Drain Cleaning Companies
Main Drain Cleaning
We Provide Drain Cleaning In The Following Areas:
Broward County - Parkland, FL | Coconut Creek, FL | Deerfield Beach, FL | Coral Springs, FL | Margate, FL | Pompano Beach, FL | Lighthouse Point, FL | Hillsboro Beach, FL | Tamarac, FL | North Lauderdale, FL | Lauderdale|by|the|Sea, FL | Village of Sea Ranch Lakes, FL | Oakland Park, FL | Wilton Manors, FL | Village of Lazy Lake, FL | Fort Lauderdale, FL | Lauderdale Lakes, FL | Lauderhill, FL | Sunrise, FL | Plantation, FL | Weston, FL | Davie, FL | Dania Beach, FL | Hollywood, FL | Southwest Ranches, FL | Cooper City, FL | Pembroke Pines, FL | West Park, FL | Pembroke Park, FL | Hallandale Beach, FL
Why South Florida Should Hire Us For Their Drain Cleaning
One key service provided by professional South Florida drainage services is drain cleaning. One advantage to using a contractor is that they should do a more thorough job than you could. In addition, they are able to do so in an environmentally friendly way and without using harsh, dangerous chemicals.
Having your drain cleaned regularly, through the use of high pressure jets or special lances will make sure that your drains stay free of blockages.
Cleaning can remove:
Chewing gum
Grease
Accumulated waste
Debris
Chewing gum
If you are looking for Drain Cleaning In South Florida then please call 305-260-9955 in Miami-Dade County or 954-565-9825 in Broward county or simply complete our online request form.