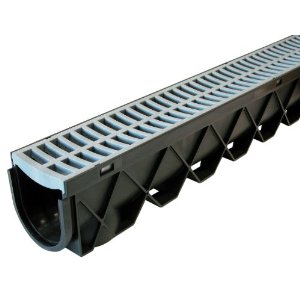 Do you just hate having to clean sediment out of your storm drains? This can be a nasty job, especially since you never really know what makes its way down your drain. And often you wish you had never found out when you pull it up from the drain. Read on for a handy solution.
Drain Cleaning
Of course, all that sediment can cause the drain to clog and a clogged drain means trouble. The drain can back up and cause flooding within your facility. This flooding, in turn, can cause injury and also damage to the facility and everything in it. So you have to clean out those drains. It's not negotiable. Unless…
It's not negotiable unless you find another way to keep those drains clean! And the key to that is a South Florida storm water drain screen.
A screen like that can help keep your drain from becoming clogged. This is especially helpful for preventing clogs that are deep within the drain. Those are something you can't solve just by scooping out the sediment. Instead, it takes someone like a plumber to solve the problem.
Storm Water Drain Screens
You can save that expense when you can prevent the mess in the first place by using a storm water drain screen.
Here is what a storm water drain screen does for you:
It catches sediment that enters the drain rather than letting it flow deep into the drain.
Liquid is allowed to pass through while the sediment is caught by the storm water drain screen.
The storm water drain screen is easy to remove, thus making clean up very simple.
An oil and sediment model is also available to trap any oil from going down the drain. This prevents the groundwater from being contaminated with different types of harmful oils.
They fit most any drain catch basin you may have.
Where can you use it?
Any place where there's storm water run-off. For example, many facilities have parking lots, where a lot of water can accumulate during or after heavy rainfall.
A storm water drain screen is perfect for a parking lot and is held in place by a metal grate to ensure cars won't interfere with the screen itself. Parking lots also tend to be a prime place for water pollution. A lot of trash and debris tends accumulate, along with oils and antifreeze.
Other areas where a storm water drain screen may be useful includes vehicle storage or vehicle service areas, construction sites, and industrial plants.
Even warehouses may encounter some sort of water flow within the facility that needs to be drained away immediately, but without contaminants entering the groundwater. And South Florida storm water drain screens can provide the easy solution in all of those cases.
If you are looking for a grease trap pump out service then please call 305-260-9955 in Miami-Dade County or 954-565-9825 in Broward county or simply complete our online request form.